Manhattan
Early Summer 2017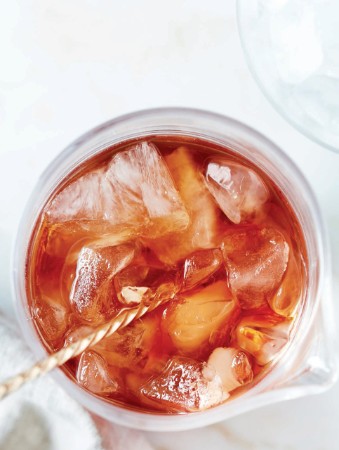 Manhattan
Early Summer 2017
BY: Charlene Rooke
Try different bitters to transform this classic cocktail, or use half-and-half red and white vermouth to make a Perfect Manhattan. Serve it either on the rocks or straight up.
1 oz sweet (red) vermouth
2 oz rye whisky
2 dashes Angostura bitters
Maraschino cherry or orange peel, for garnish
1. Measure and add the vermouth and rye to a chilled mixing glass three-quarters full of ice. Shake bitters into mixture. Stir well, tasting every 30 seconds until flavours blend. Strain into a chilled cocktail glass or into a rocks glass over ice. Garnish with a maraschino cherry or twist of orange peel.
SHARE