Manhattan (Rum Twist)
Summer 2020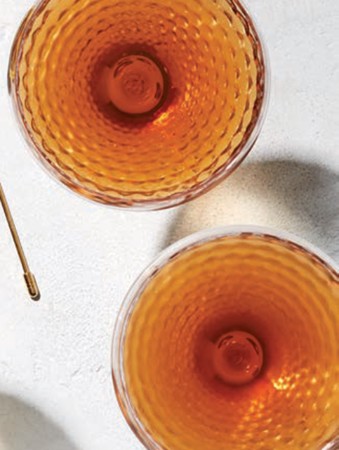 Manhattan (Rum Twist)
Summer 2020
Lighten up your Manhattan by swapping out whisky and using a good rum instead. We tried, and liked, Fortress from Nova Scotia.
The secret to a great Manhattan is a healthy pour of sweet vermouth that rounds out this elegant and perfectly balanced classic.


THE CLASSIC
Add 2 oz rye whisky, 1 oz sweet vermouth, 3 dashes Angostura bitters and 5 ice cubes to a mixing glass. Stir well for 45 seconds and strain into a chilled coupe. Garnish with a plump, rich amarena cherry from Italy, like Toschi or Fabbri brands.


SHARE