Daiquiri (Rhubarb Twist)
Summer 2020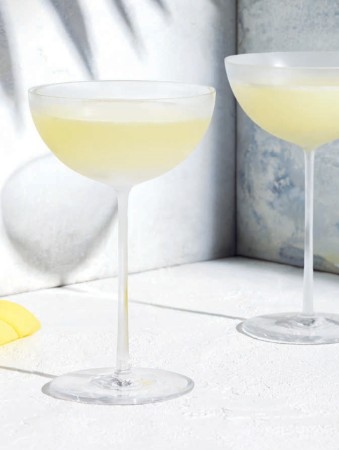 Daiquiri (Rhubarb Twist)
Summer 2020
BY: Christine Sismondo
Cut the sugar and, instead, use 1 oz of Giffard Rhubarb Liqueur. To add complexity, top off with 3 drops of Angostura bitters.
DAIQUIRI (The Classic)
Add 2 oz aged white rum, ¾ oz lime juice, 1 tsp (5 mL) special fine granulated sugar and 6 ice cubes to a cocktail shaker and do a hard shake for 60 seconds. Strain through the shaker's strainer and a fine mesh strainer (to catch the ice shards and pulp) into an icy-cold chilled coupe glass.


SHARE