Sparkling Wine Cocktail
Holiday 2003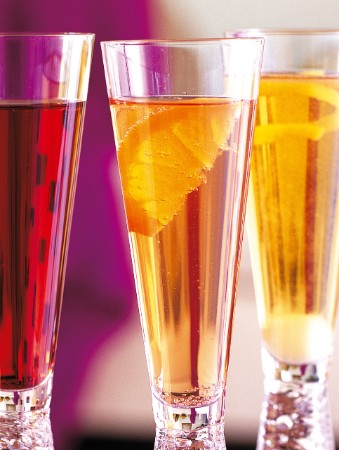 Sparkling Wine Cocktail
Holiday 2003
BY: Robert Hercz
The original and classic cocktail - dating back to the 19th century.
1 cube sugar
Angostura Bitters
1 oz brandy or Cognac (optional)
4 oz chilled sparkling wine
Lemon twist for garnish


1. Place sugar cube into a Champagne flute and saturate with 2 to 3 dashes of Angostura Bitters. Add brandy, if desired. Carefully top with sparkling wine and garnish with a lemon twist.
SHARE