The Polanco
Early Summer 2020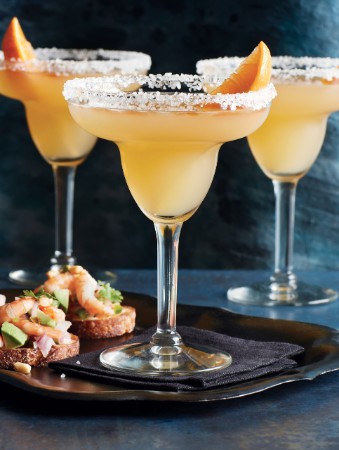 The Polanco
Early Summer 2020
BY: Christine Sismondo
A hint of orange, nutty sherry and a dash of cocktail bitters brightens up this drink, which is designed to bring out the best in a super-premium pure agave tequila.


1 lime wedge
½ cup (125 mL) rock salt poured on small plate (for rimming the glass)
2 oz premium blanco tequila
1 oz freshly squeezed lime juice
½ oz Lustau Los Arcos Amontillado Dry Sherry (LCBO 375097)
½ oz freshly squeezed mandarin orange juice
1 tsp (5 mL) special fine sugar
6 ice cubes plus extra
1 dash Angostura bitters
1 orange wedge


1 Rub a lime wedge around the rim of a Margarita glass until there's a trace of sticky juice all the way around. Dip the rim into the rock salt until it's picked up an even ring of salt. Gently wipe the salt from the inside of the rim so that it doesn't fall into the drink. Fill with ice to chill the glass.

2 Pour tequila, lime juice, sherry, orange juice and sugar into a cocktail shaker, along with 6 ice cubes. Shake for 60 seconds. Discard ice used to chill glass, then strain cocktail into freshly iced-up glass.

3 Add 1 dash of bitters and garnish with the orange wedge.


SHARE