Salted Lemon Sour
Spring 2016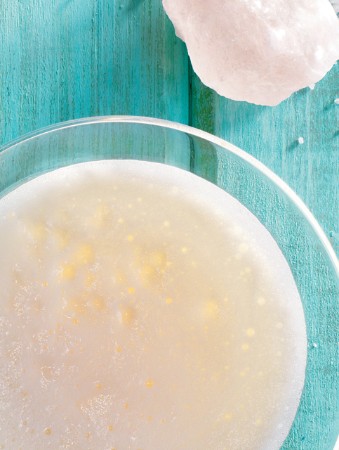 Salted Lemon Sour
Spring 2016
BY: Michelle P. E. Hunt and Laura Panter
Just a small pinch of salt can level out the sourness of a cocktail. The egg whites in this drink create a foam on top of the liquid, which allows the salt to melt into the glass as you sip.
In a cocktail shaker filled with ice, add 1½ oz whisky, 1 oz lemon juice, 1 oz Simple Syrup (recipe follows) and ½ oz egg whites. Shake sharply and strain into a coupe glass. Add a pinch of salt.
SIMPLE SYRUP
1 Combine equal parts sugar and boiling water. Stir until sugar has dissolved. Store in the fridge until chilled.
SHARE