Negroni
Early Summer 2017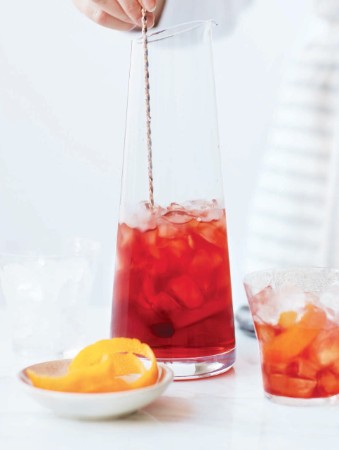 Negroni
Early Summer 2017
BY: Charlene Rooke
The traditional recipe has a 1:1:1 ratio of ingredients. Modern versions often lighten up the Campari so it doesn't dominate the drink; however, proper stirring achieves the same balance.
1 oz gin
1 oz Campari
1 oz sweet (red) vermouth
Orange peel, for garnish
1. Measure and add ingredients to a mixing glass three-quarters full of ice. Stir well, tasting every 30 seconds until flavours blend. Strain into a chilled rocks glass over ice and garnish with a twist of orange peel.
TIP A stirred cocktail is ready when it loses the whiff of alcohol and acquires a pleasing aroma.
SHARE