Martini (Lemon Twist)
Summer 2020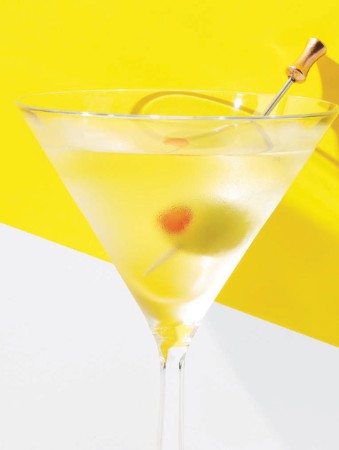 Martini (Lemon Twist)
Summer 2020
BY: Christine Sismondo
Use Malfy Gin con Limone (LCBO 484204, $40.50) instead of London Dry and 1 oz of Aperol instead of vermouth. Garnish with a lemon twist.
Some like them dirty, others like them neat. Wet, dry, perfect, shaken, burnt or even filthy, the Martini seems to come in as many versions as there are people who like to drink them. The traditional, though, is a simple blend of gin and vermouth, stirred and served straight up – olive optional.

THE CLASSIC
Add 5 ice cubes, 2 oz London Dry gin and ½ oz dry vermouth to a mixing glass. Stir well for 60 seconds. Strain into a chilled Martini glass. Garnish with an olive. Or 5.


SHARE