La Zona Rosa
Early Summer 2020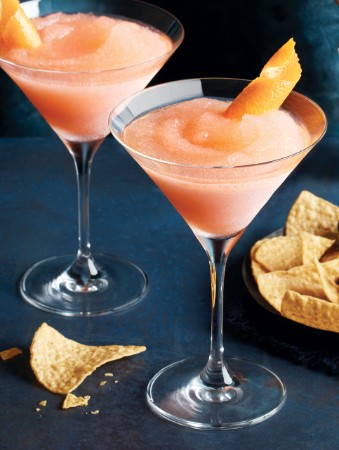 La Zona Rosa
Early Summer 2020
BY: Christine Sismondo
In this drink, Continental sophistication meets nostalgic frozen slushie cocktail fun—the best of both worlds.


½ cup (125 mL) crushed ice plus extra
2 oz blanco tequila
1 oz Aperol
1 oz freshly squeezed lime juice
1 tsp (5 mL) special fine sugar
1 tiny pinch salt1 long orange twist


1 Fill glass with the extra ice and leave it to chill.

2 Pour tequila, Aperol, lime juice, sugar and salt into a blender, along with ½ cup (125 mL) of crushed ice. Blend for 60 seconds (or until it reaches an even smooth consistency), discard ice then pour into the chilled glass.

3 Garnish with orange twist.


SHARE