Ginger Old Fashioned
Automne 2017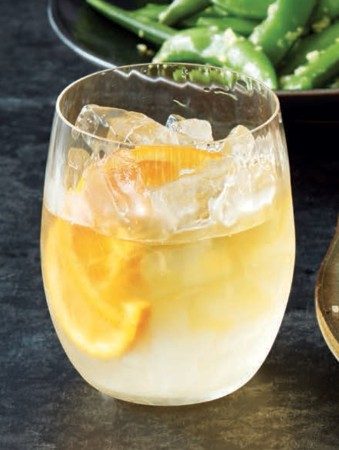 Ginger Old Fashioned
Automne 2017
BY: Michelle P. E. Hunt and Laura Panter
The smoky meat and sweetness of the sweet potato are an excellent building ground for a cocktail pairing. A good, bold whisky like Pike Creek can provide the backbone to this Old Fashioned-style cocktail, teased out with notes of orange and ginger.
1. To a rocks glass, add 2 orange half wheels, ½ oz Ginger Syrup (recipe follows) and a dash of bitters. Press with a muddler or bar spoon to release the juices. Fill the glass with ice and add 2 oz whisky. Stir to mix.

GINGER SYRUP
1. Mince ¼ cup (60 mL) ginger and place in a heatproof container. Add ½ cup (125 mL) sugar and ½ cup (125 mL) boiling water, stir to dissolve and chill. After 24 hours, strain and discard solids.
SHARE