Gin Martini
Early Summer 2017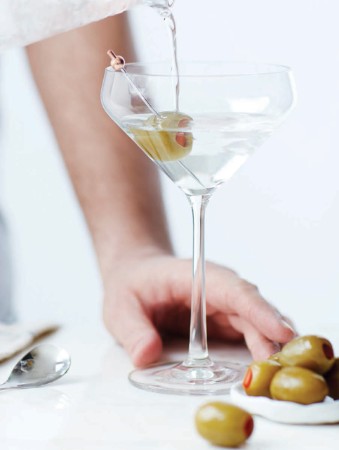 Gin Martini
Early Summer 2017
BY: Charlene Rooke
Shaking this cocktail can "bruise" gin, dulling delicate botanicals like citrus and coriander. Less vermouth makes it a Dry Martini; half-and- half red and white vermouth makes a Perfect Martini.
2 oz gin
½ oz dry (white) vermouth
Lemon peel or olive, for garnish
1. Measure and add gin and vermouth to a mixing glass three-quarters full of ice. Stir well, tasting every 30 seconds until flavours blend. Strain into a chilled cocktail glass and garnish with an olive or twist of lemon peel.
TIP Let the ingredients and ice "poach" in the mixing glass for up to a minute to reduce stirring time.
SHARE