Garden of Eden Caesar
Spring 2016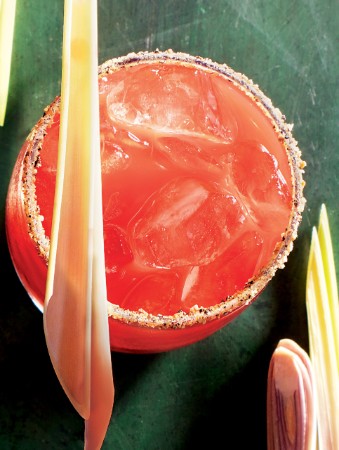 Garden of Eden Caesar
Spring 2016
BY: Michelle P. E. Hunt and Laura Panter
Infusing vodka is a great way to make delicious, unique Caesars without too much trouble. Once made, the vodka can steep for up to two weeks. After you have strained out the solids, the vodka can be kept in the fridge or freezer for up to a year.
1 Rim a glass with fresh lemon and lemon pepper. Fill the glass with ice and add 1½ oz Infused Vodka (recipe follows), ¼ tsp (1 mL) green Tabasco and 1 tsp (5 mL) Worcestershire. Top with 4 oz ClamatoMD. Stir to mix and garnish with a lemon-grass stalk.

INFUSED VODKA
1 To a lidded container, add 1 stalk lemon grass, 1 chopped leek, 12 basil leaves, zest of 2 limes and 1 bottle (750 mL) vodka. Cover and allow to infuse for 48 hours to 2 weeks.
SHARE