Oven-Dried Tomatoes
Autumn 2001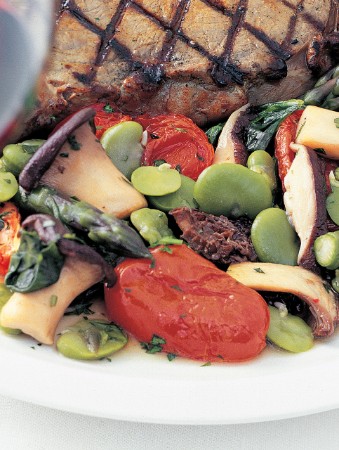 Oven-Dried Tomatoes
Autumn 2001
BY: Ned Bell, Chef, Peninsula Ridge Winery Restaurant
These tomatoes are not as dried and leathery as sun-dried, but the flavour is greatly intensified.
2 lbs (1 kg) plum tomatoes
¼ cup (50 mL) olive oil
Salt and freshly ground pepper
1. Preheat oven to 250°F (120°C).

2. Cut tomatoes in half and discard seeds. Place in bowl and toss with olive oil, salt and pepper. Place on baking sheet, cut-side-up and bake for 2 to 3 hours or until tomatoes are dry but still supple.
SHARE