Magic Skates
Temps des Fêtes 2005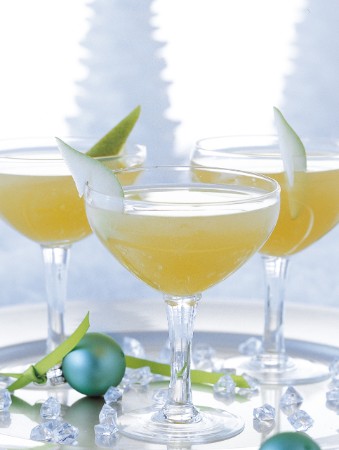 Magic Skates
Temps des Fêtes 2005
BY: Michelle P. E. Hunt and Laura Panter
Holidays are the time for familiar scents, warm kitchens and fun-filled afternoons. After a day on a frozen lake, relax into cocktail hour with this unique and magical cocktail.

1. In a cocktail shaker filled with ice, add 1 oz pear juice, ½ oz Xante pear liqueur and 3 cloves.

2. Shake sharply and strain into a Champagne coupe.

3. Top with 4 oz sparkling wine and garnish with a clove-studded pear slice.
SHARE