Local Harvest Toddy
Holiday 2020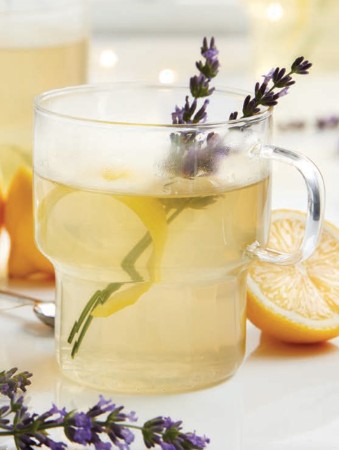 Local Harvest Toddy
Holiday 2020
BY: Christine Sismondo
With its delicate herbal notes, this warm and soothing Toddy is exactly what you want when enjoying a nice quiet night in.
1½ oz Crosscut Distillery Local Harvest Gin
3/4 oz Lavender-Honey Syrup (recipe follows)
1/4 oz Chartreuse Green (LCBO 37333, 375 mL)
3 oz hot water
1 lemon peel (garnish)
1 lavender sprig (garnish)
1. Pour gin, syrup and Chartreuse into Toddy mug. Stir. Top with hot water. Garnish with lemon peel and lavender sprig.
Lavender-Honey Syrup
Lavender syrup is available at many grocery stores. If you have time, this lavender and honey version is easy to make a day in advance.
1/2 tsp (2 mL) dried lavender
1/3 cup (80 mL) boiled water
2/3 cup (150 mL) honey
1. Prepare a "tea" by putting lavender in teaball and steeping in water for 4 minutes. Strain into the honey, stirring until fully combined. Cool, bottle and refrigerate for up to 2 weeks.
SHARE