Guacamole Twist
Early Summer 2008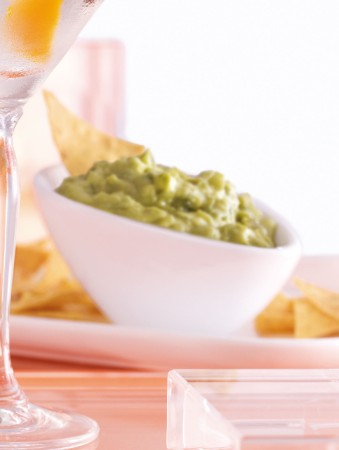 Guacamole Twist
Early Summer 2008
By Catharine Macfadyen

A few years ago, Reposado's Catherine MacFadyen was vacationing in Mexico and made a batch of guacamole. The jalapeños she bought were so hot she had to think of a way of mitigating the fire and ended up adding tequila. I don't think it tamed the chilies all that much but it certainly adds a delicious new dimension to this recipe. Serve with homemade tortilla chips.
4 ripe avocados, peeled and pitted
½ bunch of cilantro leaves
½ Vidalia onion, finely diced
4 jalapeño peppers, finely diced
2 tbsp (25 mL) lime juice
4 tsp (20 mL) silver tequila
Salt to taste
1. Mash the avocados roughly with a fork, leaving some lumps unmashed. Stir in the other ingredients.
SHARE