Classic (French) Meringues
Spring 2019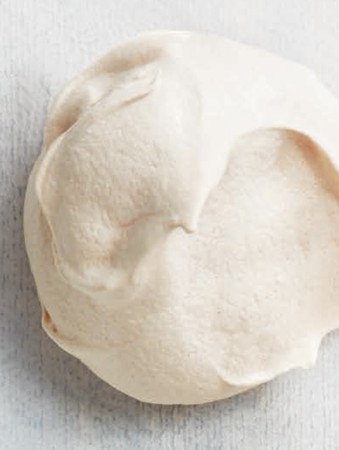 Classic (French) Meringues
Spring 2019
BY: Lucy Waverman
These are basic meringues, easy to make and always wonderful to eat. The centre is slightly marshmallow-like and the outside is crisp. Make individually or as one 9-inch (23-cm) circle. They keep in an airtight container for a few days. To make a pavlova use the same ingredients but beat in 2 tsp (10 mL) cornstarch with the vinegar. This makes a meringue that's softer inside. 
4 egg whites
½ tsp (2 mL) salt
1 cup (250 mL) sugar
1 tbsp (15 mL) white vinegar or lemon juice
1 Preheat oven to 275°F (140°C).
2 Beat egg whites with salt on medium speed until foamy, about 1 minute with an electric mixer, and slowly beat in sugar.
3 Increase speed to high and continue to beat until egg whites are stiš and glossy, about 5 to 8 minutes, depending on your beaters. When you lift the beaters, the whites should form stiš points that do not fall away. Beat in vinegar.
4 Draw a circle on parchment paper the size you want your meringue, 8 or 9 inches (20 cm to 23 cm). Spoon mixture into the circle and spread lightly with a knife or spatula. To make individual meringues, use a large oval spoon and scoop out onto parchment paper. This mixture will make about 8.
5 Bake for 1 hour then turn off oven and let meringues cool in the oven. They will be slightly golden and crisp. 


SHARE