Citrus Wine Cup
Holiday 2005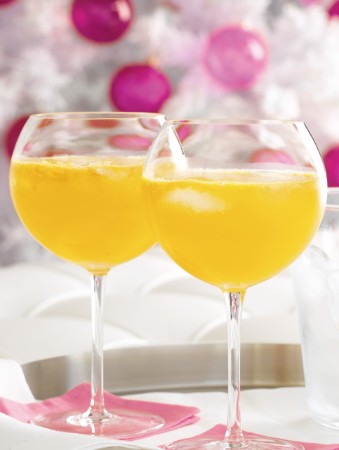 Citrus Wine Cup
Holiday 2005
BY: Jennifer McLagan
You can use this recipe to make 2 drinks or multiply all the ingredients by 5 to make a pitcher punch. Add ice and ginger ale just before serving.
4 oz chilled dry white wine
1½ oz freshly squeezed orange juice
2 oz freshly squeezed grapefruit juice
Ginger ale
1. Mix together the white wine and juices. Pour into 2 glasses filled with the ice and top with ginger ale.
SHARE