Candy Cane Lane
NOVEMBER 2021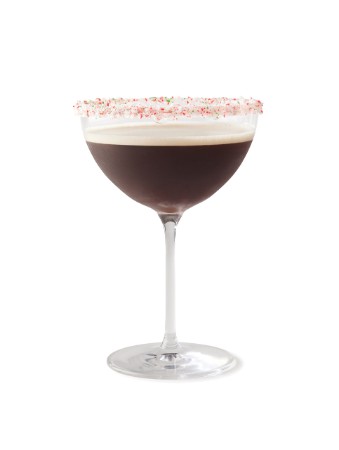 Candy Cane Lane
NOVEMBER 2021
A peppermint candy rimmer adds a festive touch to this trendy classic cocktail. 
Crushed candy canes, for garnish
1½ oz Grey Goose vodka
1 oz brewed espresso, chilled
½ oz coffee liqueur
Pinch sea salt
Place candy on a small plate. Dampen outside rim of martini glass with a little water, then press into candy. Pour vodka, espresso, coffee liqueur and sea salt into a cocktail shaker. Fill with ice. Shake until chilled. Strain into prepared glass.
SHARE