Campari Gose Punch
Summer 2020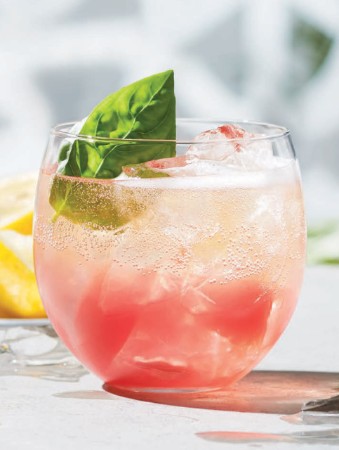 Campari Gose Punch
Summer 2020
A vintage punch bowl with dainty, matching cups are the perfect vessels for this fresh and zingy ruby tipple. It's best cold and bubbly, so add the ice and the beer just before serving. Don't have basil? Try mint instead.


1¼ cups (310 mL) Campari Aperitivo
¾ cup (175 mL) fresh lemon juice
¾ cup (175 mL) Simple Syrup (recipe follows)
2 bottles Nickel Brook Lime Cucumber Gose
4 cups (1 L) ice cubes, about 1 lb (455 g)
Basil sprigs to garnish


1 In a 16-cup (4-L) punch bowl, pour in Campari, lemon juice and Simple Syrup. Stir. Pour in beer gently to avoid excessive foam. Add ice. Stir.

2 Serve with a ladle and basil sprigs for garnish.


SIMPLE SYRUP
Bring 1 cup (250 mL) water to a boil and stir in 1 cup (250 mL) refined white sugar until dissolved. Pour into jar and let cool. If storing, cover and refrigerate. Remaining syrup will keep in the fridge for up to a month. 

Makes 1½  cups (375 mL) syrup.


SHARE