The Fig & Pear Old Fashioned
Printemps 2014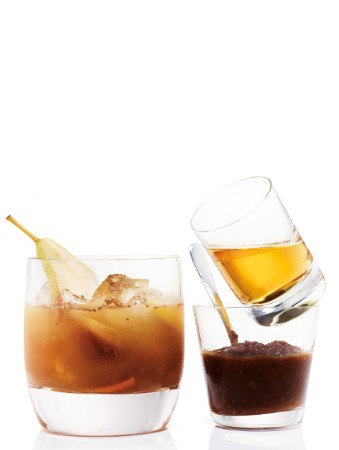 The Fig & Pear Old Fashioned
Printemps 2014
BY: Michelle P. E. Hunt and Laura Panter
Figs and pears are a natural fit, and the Petite Maison by Wildly Delicious Fig & Pear compote adds a hint of orange for a lovely (and award-winning) product. The Crooked Birch Fig & Pear Jam adds a touch of cinnamon to its hand-batched jam, with equally delicious results.

To a rocks glass, add ½ oz fig-and-pear compote, ½ a lemon wheel and ½ an orange wheel, a dash of Simple Syrup (recipe follows) and a dash of orange bitters. Stir to combine. Fill the glass with ice and add 2 oz Canadian whisky. Stir well. Garnish with a pear slice, grilled if desired.

SIMPLE SYRUP

To a heatproof container, add 1 cup sugar and1 cup boiling water. Stir to dissolve. Allow to cool. Cover and store, refrigerated, for up to4 weeks.
SHARE