The 0% Caipirinha
Autumn 2018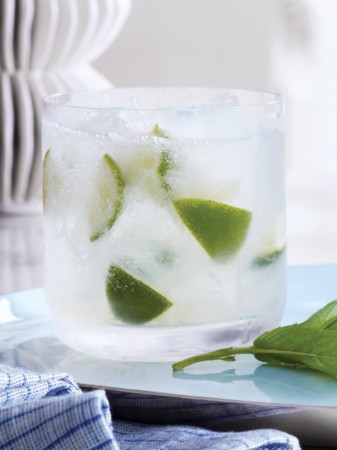 The 0% Caipirinha
Autumn 2018
BY: Michelle P. E. Hunt and Laura Panter
Who needs alcohol? This mocktail has seriously grown-up flavour. Alternatively, have chilled fruit juices and sparkling water readily available for guests who prefer them.
1 lime, chopped
2 tsp (10 mL) cane sugar
Ice
2 oz white cranberry juice
2 oz club soda
1 sprig mint, for garnish
1. Add chopped lime and cane sugar to a rocks glass. Muddle well. Fill glass with ice. Pour in cranberry juice and soda. Stir to mix. Garnish with mint.
SHARE