Sparkling Vodka Cocktail with Lemon Sorbet
Holiday 2003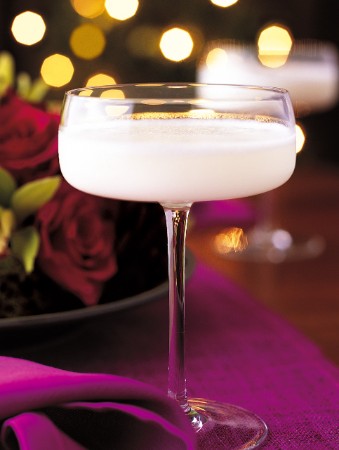 Sparkling Vodka Cocktail with Lemon Sorbet
Holiday 2003
BY: Robert Hercz
A festive cocktail that is rich enough to double as dessert.
2 cups frozen lemon sorbet
1/2 bottle chilled sparkling wine
6 tbsp (90 mL) vodka
6 tbsp (90 mL) whipping cream


Spoon the sorbet into a blender. Add the remaining ingredients and blend until smooth, about 1 minute. Divide among 6 Champagne glasses and serve immediately.
SHARE