Lemon, Herb and Garlic Sauce
Summer 2016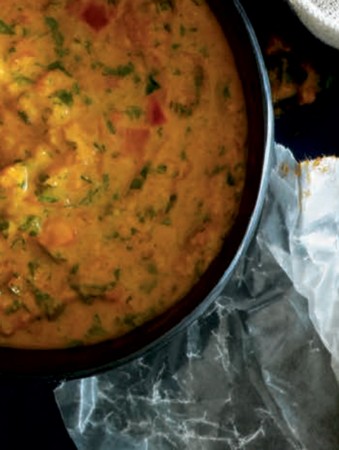 Lemon, Herb and Garlic Sauce
Summer 2016
BY: Lucy Waverman
Based on a Moroccan sauce called chermoula, this sauce is full of flavour and enhances our recipe for Flattened Chicken with Middle Eastern Rub.
¼ cup (60 mL) olive oil
3 tbsp (45 mL) lemon juice
⅓ cup (80 mL) chopped parsley
⅓ cup (80 mL) chopped coriander
1 tbsp (15 mL) chopped garlic
1 tsp (5 mL) smoked paprika
1 tsp (5 mL) ground cumin
½ cup (125 mL) chopped cherry tomatoes
Salt and freshly ground pepper
1 Combine all ingredients in a food processor or with a hand blender. The sauce should be fairly smooth but still retain a little texture.
Makes about ¾ cup (175 mL)
SHARE