Haunted Screwdriver
Automne 2019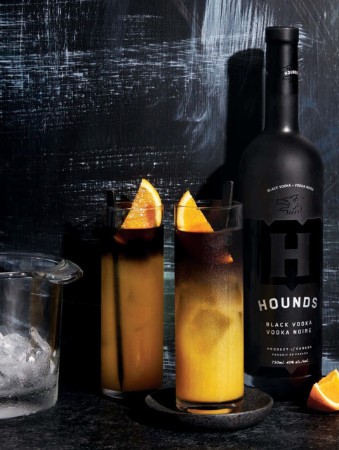 Haunted Screwdriver
Automne 2019
BY: Eric Vellend
Inky black vodka bleeds into an icy Highball of OJ for a spooky twist on the classic Screwdriver.
4 oz freshly squeezed orange juice, chilled
1/4 oz fresh lime juice
1 tsp (5 mL) Cointreau or triple sec
2 oz Hounds Black Vodka
Quarter orange wheel to garnish
Long straw
1 Fill a chilled Highball glass with ice. Add orange juice, lime juice and Cointreau or triple sec. Lightly stir. Top with vodka, pouring very slowly over the back of a teaspoon. Garnish with orange wheel and serve with a straw. Remind guests to stir before drinking.
SHARE