Grilled Onions
Autumn 2015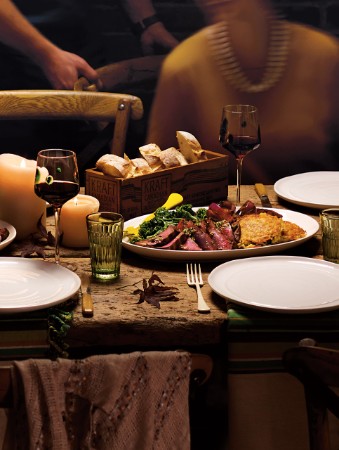 Grilled Onions
Autumn 2015
BY: Lucy Waverman
An easy garnish for steaks or hamburgers. Red onions give better colour to the final product.
3 red onions, peeled
3 tbsp (45 mL) olive oil
2 tbsp (30 mL) balsamic vinegar
1 tbsp (15 mL) chopped fresh rosemary
Salt and freshly ground pepper
Rosemary sprigs for garnish
1 Cut onions in ½-inch (1-cm) thick rounds. Combine olive oil, vinegar, rosemary, salt and pepper, and brush on onion slices.

2 Preheat grill to medium-high and grill about 5 minutes on each side or until golden brown. Remove from grill. Garnish with rosemary sprigs.
SHARE