Chocolate Milk Cold Brew Shots
Early Summer 2020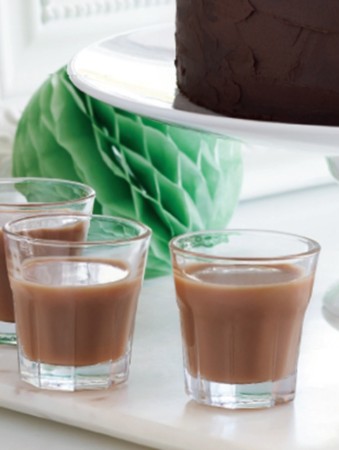 Chocolate Milk Cold Brew Shots
Early Summer 2020
BY: Victoria Walsh
Making cold brew at home is easy. "Brewing" with cold water often extracts less of the acidic aspect of coffee, making it pretty tasty. Make up a batch in advance then serve up with a little milk. Make it chocolate milk for the cocoa lovers.


½ cup (125 mL) coarsely ground good-quality coffee
3 cups (750 mL) filtered water
1 cup (250 mL) chocolate or whole milk (optional)


1 Add coffee to a French press. Pour water overtop. Don't press. Cover and refrigerate for 24 hours.

2 Press coffee. Pour through a coffee-filter lined funnel into a pitcher. If making ahead, cold brew will keep well,  covered and refrigerated for a week. Just before serving, pour into small shot-style glasses. Top with milk, if you like.


Makes 2¾ cups (675 mL) cold brew
SHARE