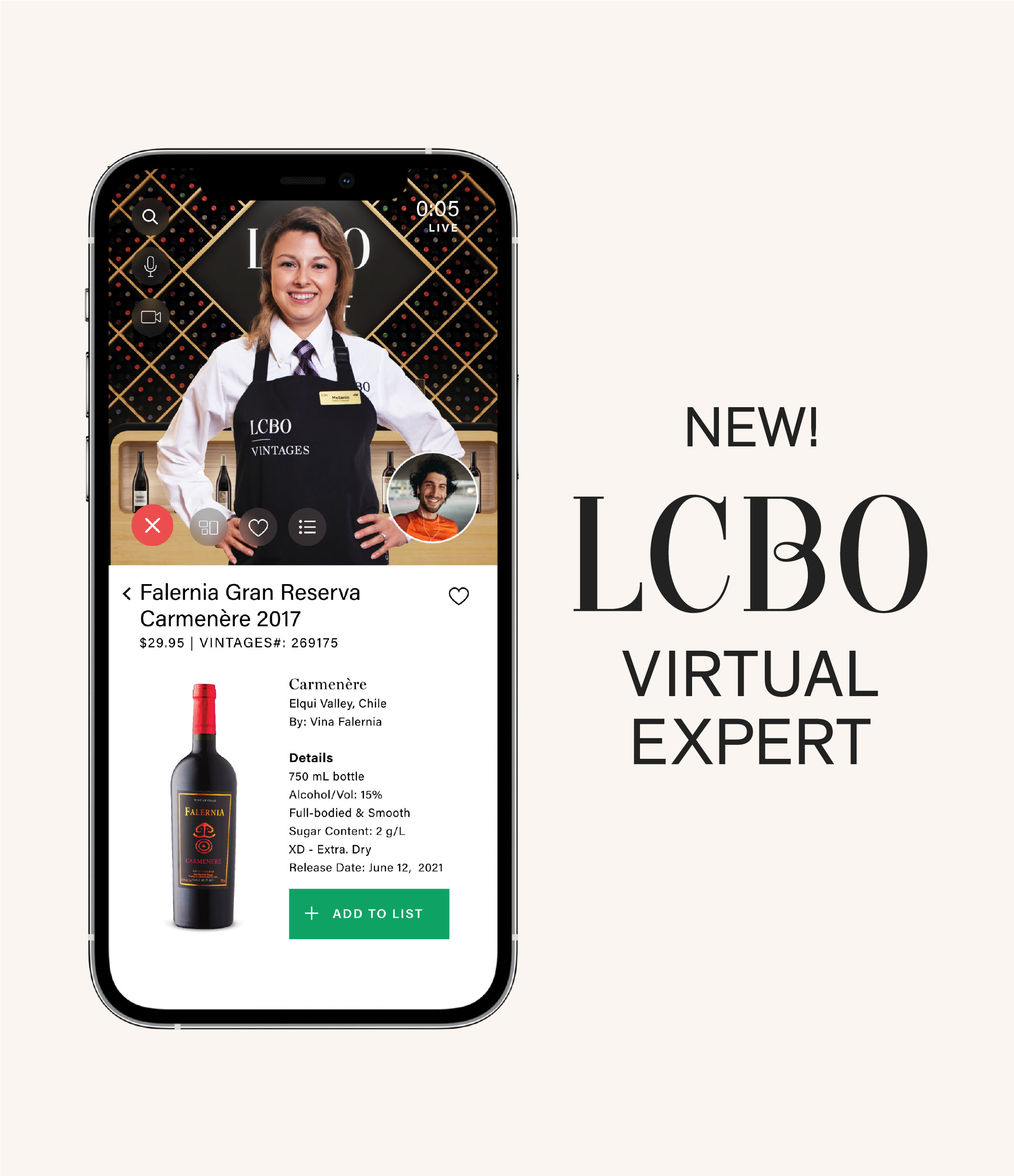 Shop in VIP-Style for Free!
Try out our new, 1-on-1, live virtual-shopping app*. Get advice and product recommendations from a friendly expert about Vintages' newest arrivals, online exclusives and Essentials Collection. Whether you're new to wine or a connoisseur, we can help!
*Requires iPhone 8 or newer, available on iOS only. Currently not available for Android users. We apologize for any inconvenience.