Tropical Dusk
Autumn 2014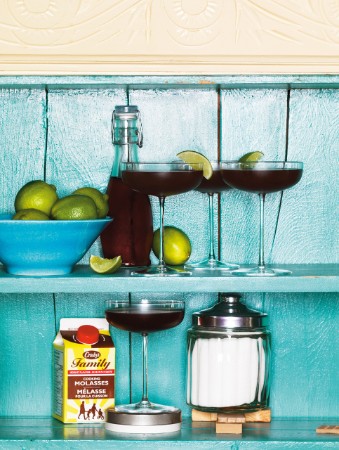 Tropical Dusk
Autumn 2014
BY: Christopher St. Onge
Simple syrup, usually made of water and white sugar, adds sweetness but little flavour, whereas a syrup made with molasses instead complements the deep flavours of spiced rum.



In a cocktail shaker filled with ice, combine ½ oz molasses syrup, 2 oz pomegranate juice, 1 oz Kraken Black Spiced Rum and the juice of ½ lime. Shake and strain into a coupe and garnish with a lime wedge.

To make molasses syrup, simply stir together equal parts molasses and water.
SHARE