The Last Word
Early Summer 2017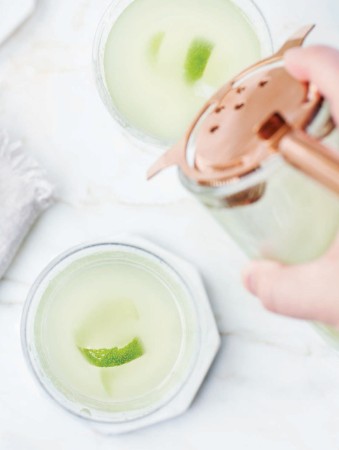 The Last Word
Early Summer 2017
BY: Charlene Rooke
Mastery of this complex-flavoured drink is the final say in mixology expertise. Even though it contains lime juice (and would, therefore, traditionally be shaken), stirring and frequent tasting ensures balance between the delicate liqueurs.
¾ oz gin
¾ oz green Chartreuse
¾ oz maraschino liqueur
¾ oz fresh lime juice, fine-strained of any pulp
Maraschino cherry or lime peel, for garnish
1. Measure and add gin, Chartreuse, maraschino liqueur and lime juice to mixing glass three-quarters full of ice. Stir cocktail well, tasting every 30 seconds until flavours blend. Strain into a chilled glass and garnish with a maraschino cherry or a twist of lime peel.
TIP Rule of mixology: shake cocktails with fruit juice, dairy or egg; stir other drinks.
SHARE