Sweet & Sour Mix
Spring 2009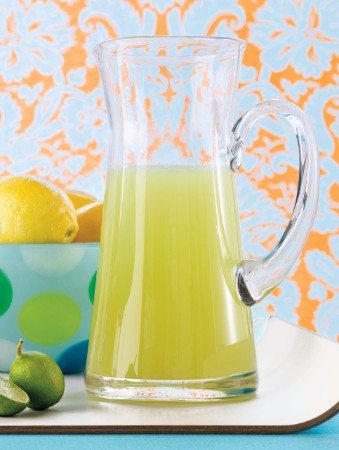 Sweet & Sour Mix
Spring 2009
BY: Michelle P. E. Hunt and Laura Panter
To a pitcher, add 1 cup lemon juice, 1 cup lime juice and 2 cups simple syrup (recipe below). Stir to mix, cover and chill, or freeze for later use.

Simple Syrup
Simple Syrup is an essential bar staple whether you're making cocktails to be sipped or eaten. Make it well in advance and store in the refrigerator so that it's ready and waiting whenever the urge for cocktails strikes. 3 cups (750 mL) each granulated sugar and water
1.  Combine sugar and water in a saucepan. Set over medium-high heat and cook, stirring until sugar is dissolved, for 6 to 10 minutes or until mixture comes just to a boil and clarifies. Cool to room temperature; transfer to a sterilized jar. Cover tightly and refrigerate for up to 3 weeks.
SHARE