Strawberry Coulis
Spring 2017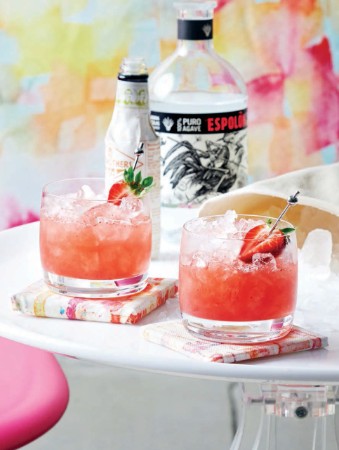 Strawberry Coulis
Spring 2017
BY: Eric Vellend
Cooked quickly to preserve the berries' fresh flavour, this classic sauce is delicious on any berry, chocolate or almond dessert. It can also be made with unthawed frozen berries—measure out 2 heaping cups (500 mL plus) and cook over medium heat to give them a chance to thaw.
¼ cup (60 mL) water
½ cup (125 mL) granulated sugar
2 cups (500 mL) quartered strawberries
1 tsp (5 mL) fresh lemon juice
1. In a medium saucepan, bring water and sugar to a boil over medium-high heat, stirring to dissolve sugar. Add strawberries. Simmer until tender, 2 to 3 minutes. Remove from heat and stir in lemon juice.

2. Purée in blender until smooth, holding lid down with kitchen towel. Strain mixture through sieve set over bowl. Cool to room temperature. Transfer to airtight container. Refrigerate up to 1 week or freeze up to 3 months. Stir well before using.
Makes about 2 cups (500 mL)
SHARE