Soy Dipping Sauce
Autumn 2009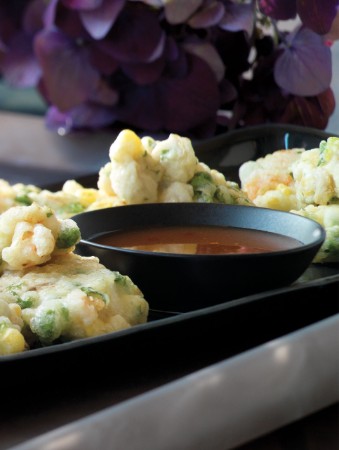 Soy Dipping Sauce
Autumn 2009
BY: Tonia Wilson-Vuksanovic
This is a fast and easy dipping sauce that goes beautifully with most Asian appetizers and can last for weeks in the refrigerator.
2 tbsp (25 mL) soy sauce
2 tbsp (25 mL) sweet chili sauce
1 tbsp (15 mL) water
1. In a small bowl stir together soy sauce, sweet chili sauce and water. Serve with Shrimp & Corn Tempura Patties.
Makes ¼ cup (50 mL) sauce
SHARE