South Pacific Honeymoon
Early Summer 2008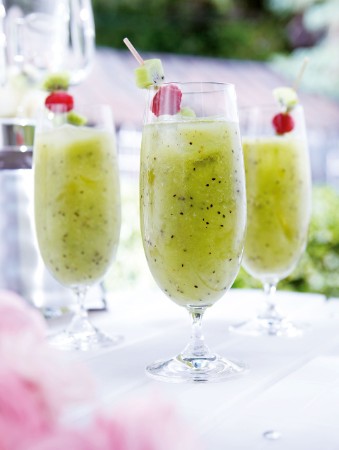 South Pacific Honeymoon
Early Summer 2008
BY: Dee Gibson, Gibson & Lyle, Caterer
The tropical flavours of kiwi and lychee immediately conjure up a beach paradise holiday!
1 fresh kiwi, peeled and diced
3 lychees (from a can)
2 oz pineapple juice
½ oz white rum
½ oz Limón Bacardi
½ oz triple sec
Take the freshly diced kiwi and lychees, place in a blender with the pineapple juice and blend until smooth. Pour mixture into a cocktail shaker, add ice, rum, Limón Bacardi and triple sec. Shake well and pour into a Collins glass garnished with a kiwi and raspberry skewer.
SHARE