Sherried Cider
Holiday 2001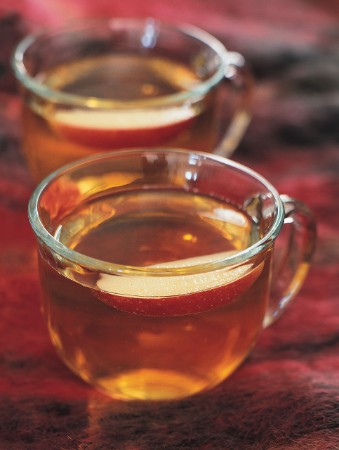 Sherried Cider
Holiday 2001
BY: Michelle P. E. Hunt and Laura Panter
Many spiced wine drinks originated in Greece and Rome, and their basic formulas have remained virtually unchanged over the centuries. Drink was used as part of religious, civil and social activities.
3 oz dry sherry
6 oz apple cider
1 tsp lemon juice, fresh squeezed
1 tsp honey

Garnish
Crisp red apple slice
1. Heat dry sherry, apple cider, fresh squeezed lemon juice and honey in a saucepan.

2. Pour into a heatproof mug and garnish with a crisp red apple slice.
SHARE