Rich Red Wine Sauce
Autumn 2010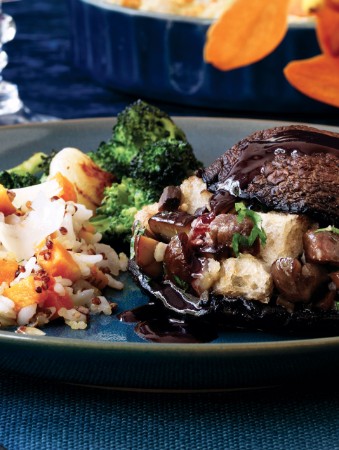 Rich Red Wine Sauce
Autumn 2010
BY: Lucy Waverman
Pomegranate juice gives a wonderful colour as well as a subtle flavour to this sauce. This is similar to a beurre blanc sauce but made with red wine.
1 cup (250 mL) red wine
1 cup (250 mL) pomegranate juice
1 tbsp (15 mL) light soy sauce
1 tsp (5 mL) sugar
½ cup (125 mL) cold unsalted butter, cut into pieces
Combine red wine, pomegranate juice, soy sauce and sugar in a heavy pot over high heat and bring to boil. Reduce heat to medium and simmer for 20 minutes or until thickened. Remove from heat and whisk in butter, a few pieces at a time, until fully incorporated and emulsified.
SHARE