Pumpkin Porter Latte
Autumn 2019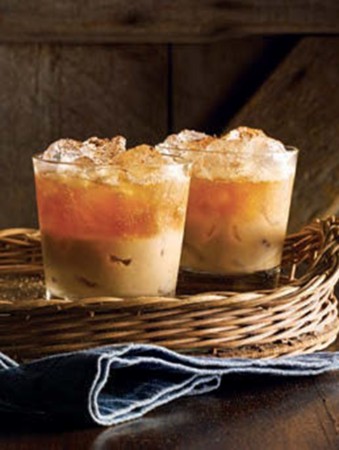 Pumpkin Porter Latte
Autumn 2019
BY: Crystal & Tara Luxmore
A creamy, warming and lightly roasty fall cocktail that drinks like liquid pumpkin pie.
1.5 oz bourbon
1 oz Kahlúa Coffee Flavoured Liqueur
1 oz Baileys Original Irish Cream
4 oz Big Rig Pumpkin Porter
Sprinkle of nutmeg and cinnamon
Combine everything except for the porter and spices into a cocktail shaker with ice, and shake. Strain into 2 rock glasses filled with ice. Top off each cocktail with equal amounts of the porter, and sprinkle with cinnamon and nutmeg.
SHARE