Lemon Drop Cocktail
Spring 2002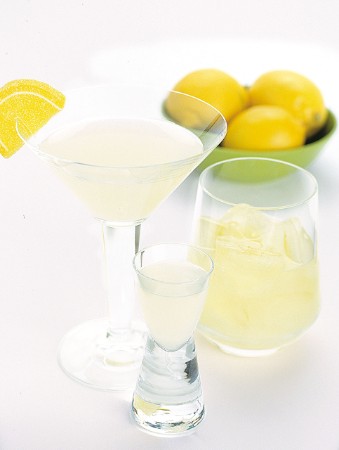 Lemon Drop Cocktail
Spring 2002
BY: Michelle P. E. Hunt and Laura Panter
Sometimes the greatest parties have the simplest themes - simple to organize and easy for guests to participate in. Welcome to the Lemon Drop Love-in. Decorate the house with bowls of lemons, instruct guests to wear their most lemony outfits, create an array of lemon hors d'ouevre, and greet friends with Lemon Drop cocktails. Originally a shooter, Lemon Drops can also be served as delicious Martinis or poured on the rocks, using trays of ice cubes frozen with lemon rind. With no rules for this lemony cocktail, try out all of your favourite glassware! Make a ritual of sipping this tart drink and biting into the sugared lemon - truly a lemon love affair!
1 1/2 oz citrus vodka
Juice of 1/8 fresh lemon
1 oz sweet-and-sour mix

1. In a cocktail shaker filled with ice, add citrus vodka, lemon juice and sweet-and-sour mix.

2. Shake and strain into your glass.

3. Garnish with a sugar-dipped lemon wheel.
SHARE