Honeyed Figs with Prosciutto and Basil
Summer 2007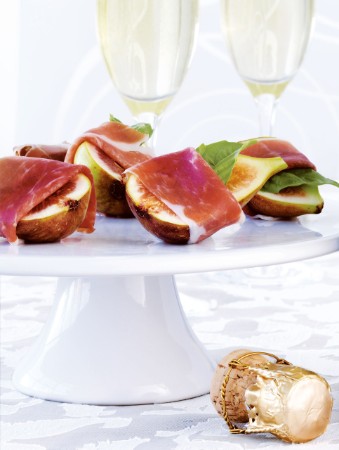 Honeyed Figs with Prosciutto and Basil
Summer 2007
BY: Sasha Chapman
Mario Pingue makes high-quality prosciutto right here in Niagara, Ontario. If you can't find it at your local butcher shop, shop, substitute Italian prosciutto di Parma.
16 basil leaves
8 figs, cut in half
8 thin slices Niagara prosciutto
Local honey


1. Place 1 basil leaf on cut side of each fig. Wrap each in prosciutto.

2. Arrange on serving platter or individual plates. Drizzle with good-quality honey. These wraps are best served immediately; if there is a delay, cover with plastic wrap to prevent prosciutto from drying out.
SHARE