Home James
Early Summer 2005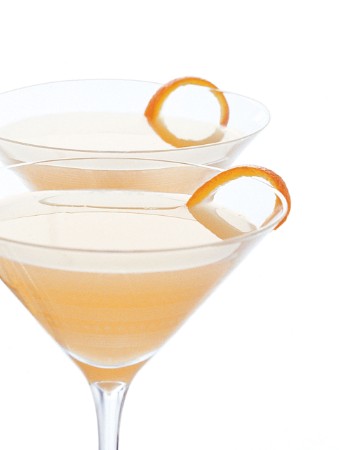 Home James
Early Summer 2005
BY: James Chatto
The quintessential summer spirit, gin recalls a gentler age when sundown called for tipples on the terrace. Plymouth Gin produced in England's oldest distillery, boasts botanicals like angelica and cardamom, and fits the bill perfectly when a Somerset Maugham mood hits. FOOD & DRINK's Senior Editor and resident Brit, James Chatto is a fan – "it's quite rich with a lovely balance" – so, for his latest book A Matter of Taste (Harper Collins), co-authored with Lucy Waverman, he created the Home James showcasing Plymouth in a citrusy Martini.
Ice
1½ oz gin
1 oz freshly squeezed grapefruit juice
½ oz dry white vermouth
1 long strip orange rind
1. In a cocktail shaker, shake or stir together ice, gin, grapefruit juice and vermouth. Strain into a Martini glass and garnish with orange rind.
SHARE