Holiday Bubbly
Holiday 2002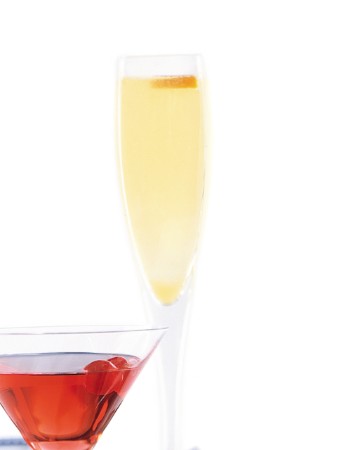 Holiday Bubbly
Holiday 2002
BY: Michelle P. E. Hunt and Laura Panter
Holiday movies are as much a tradition as turkey and cranberries, and classic favourites can be enjoyed with friends and family alike. Try pairing your favourite films with your favourite cocktails and raise a toast to heartwarming holiday hits.
1. Fill a Champagne flute with 5 oz sparkling wine and add a splash of your favourite fruit juice, such as orange, peach or raspberrry.

2. Garnish with a fresh fruit slice.
SHARE