Herb Stem Syrup
Spring 2020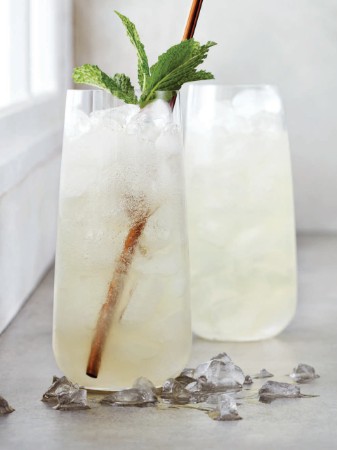 Herb Stem Syrup
Spring 2020
BY: Christine Sismondo
Got wilted leaves that didn't make the cut for a garnish? Give them a second chance by tossing them in with the stems to make a cocktail syrup.
1 cup (250 mL) sugar
1 cup (250 mL) water
1 cup (250 mL) mint stems and wilted leaves
2 drops mint oil (or extract)
1 Gently heat sugar, water and mint leaves, stems and oil in small saucepan over low heat. Let cool, strain, bottle and refrigerate for up to 2 weeks.
SHARE