Ginger Shortbread Cookies
Autumn 2018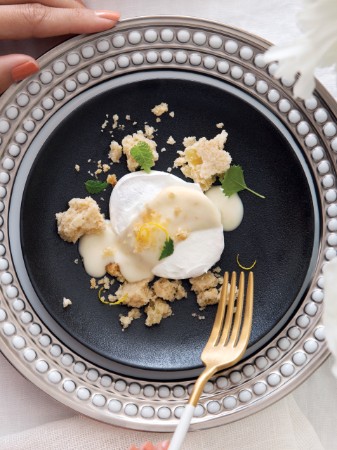 Ginger Shortbread Cookies
Autumn 2018
BY: Lucy Waverman
Keep all the trimmings of the dough to chill and re-roll later to make a few more cookies. There will be lots of cookies left over for munching on another day. You can make this as cookie rounds, but I liked the look of it better when baked in a sheet pan and broken up.
1½ cups (375 mL) all-purpose flour
¼ cup (60 mL) whole-wheat flour
¼ cup (60 mL) rice flour
⅓ cup (80 mL) light brown sugar
1 tsp (5 mL) salt
1 tsp (5 mL) ground ginger
¼ cup (60 mL) finely chopped crystallized ginger
1 cup (250 mL) softened butter
1. Preheat the oven to 300°F (150°C). Line an 8 x 8-inch (20 x 20-cm) square baking pan with parchment paper, set aside.

2. Place all flours, sugar, salt, ground ginger and crystallized ginger in the bowl of a food processor. Scatter over butter. Pulse mixture together until it just begins to form a ball. Place mixture in a bowl and knead gently until it comes together.

3. Place about three-quarters of mixture into the lined cake pan. Press into about ½-inch-thick (1-cm) base. Use the back of a measuring cup to pat evenly. If it is too thick, then remove some dough and pat out further. Pat out remaining dough and cut into 2-inch (5‑cm) rounds to make extra cookies.

4. Refrigerate until firm, about 30 minutes. Prick all over with a fork. Bake until pale gold but not browned, 20 to 25 minutes. Cool for 20 minutes then remove from pan to a wire rack. Cool completely.

5. Break into pieces to add to the dessert plate when ready to serve.
Makes one 8-inch (20-cm) shortbread square plus about 12 cookies
SHARE