Deck The Halls
Holiday 2020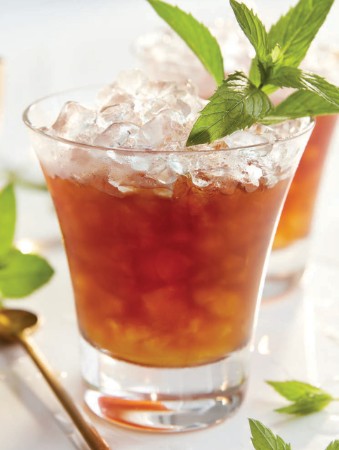 Deck The Halls
Holiday 2020
BY: Christine Sismondo
This lightly sweet, super-fresh mint-chocolate coffee Julep is a show-stopper of a drink.
1 oz Junction 56 Mint Smoothie
1 oz Canadian whisky
1 oz cold brew coffee
2 dashes Angostura bitters
Crushed ice and mint sprigs (for garnish)
1. Add all liquid ingredients to a mixing glass with ice and stir for 20 seconds. Pour into a large coffee mug or cocktail glass filled with crushed ice. Top with crushed ice and garnish with mint sprigs.
SHARE