Cider Cup
Early Summer 2007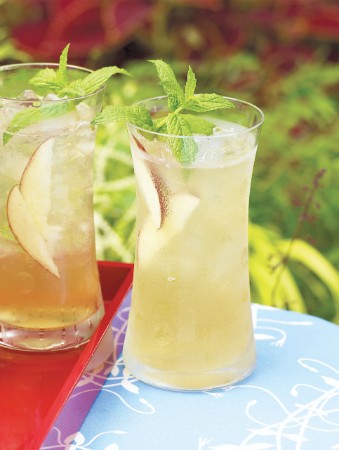 Cider Cup
Early Summer 2007
BY: James Chatto
Cups were (and in some old-fashioned quarters still are) long and refreshing drinks. Some were made with wine - Rhine Wine Cup or Claret Cup, for example-but this one calls for cider. This recipe is based on a version by Harry Craddock, barman at The American Bar in the Savoy Hotel.
1 oz calvados
1 oz brandy
1 oz orange Curaçao or Cointreau
1 bottle (341 m) Waupoos Premium Cider chilled
Apple slices and mint sprigs
Soda water


1. Combine the spirits and the cider in a large jug. Serve with 2 or 3 ice cubes in long glasses and garnish with a slice of apple and a sprig of mint. Add a splash of soda to perk up the fizz.


SHARE