Christmas Clementine Drop
Holiday 2014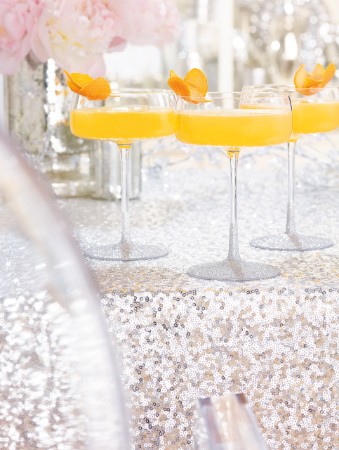 Christmas Clementine Drop
Holiday 2014
BY: Victoria Walsh
A simple juicing of a clementine and a quick shake are all it takes to create this uber-holiday tipple.
1 to 2 clementines
1½ oz vodka
½ oz Cointreau
1 to 2 dashes Angostura Bitters
1 Using a vegetable peeler, pull a long thin piece of peel from clementine. Avoid pith as much as possible. Cut a thin slit in centre of peel and reserve. Squeeze juice from clementines into a small bowl. Fine strain 1 oz (30 mL) juice and pour into a Martini shaker. Add vodka, Cointreau and bitters. Add a handful of ice. Top with lid. Shake and strain into a chilled coupe glass. Gently twist reserved peel over drink, releasing oil. Garnish edge of glass with reserved peel.
SHARE