Chai Berry Martini
Winter 2007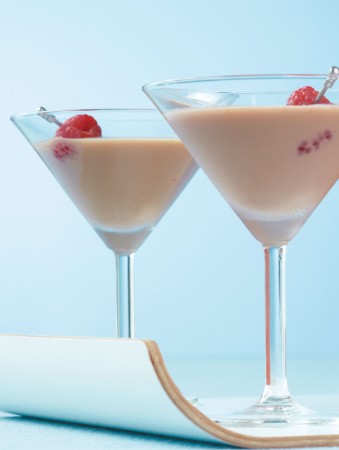 Chai Berry Martini
Winter 2007
BY: James Chatto
Cooks are already having fun with this liqueur, using it in cheesecake and also savoury dishes such as Moroccan lamb stew as well as in a host of cocktails. With an unusually open-armed gesture, the producers have opened their web site (www.voyantchai.com) as a sort of forum where fans of the liqueur can post their recipes anonymously. Some of them are a tad bizarre but I liked the look of the Chai Berry Martini.
2 oz Voyant
1 oz vanilla vodka
1 oz Chambord raspberry liqueur
1. Shake ingredients over ice and strain into two chilled Martini glasses.

2. Garnish with raspberries.
SHARE