Blushing Bride
Early Summer 2008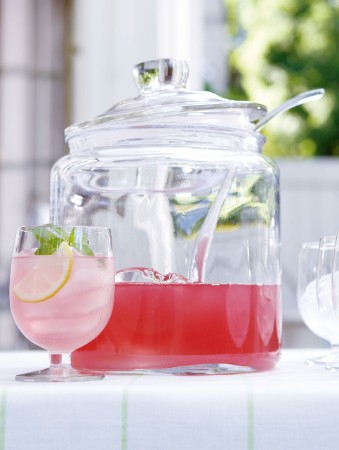 Blushing Bride
Early Summer 2008
BY: Dee Gibson, Gibson & Lyle, Caterer
Perfectly suited for a crowd, Chambord liqueur or pomegranate liqueur will create the same blushing results for this punch.
26 oz vodka8 oz Pomegranate liqueur
4 sprigs fresh mint
8 cups (2 L) pink lemonade
4 cups (1 L) soda water
In a large punch bowl, mix vodka, liqueur and mint sprigs. Add ice. Pour in pink lemonade and top with soda. Stir well and serve over ice.
SHARE