Thousand Island Dressing
Printemps 2019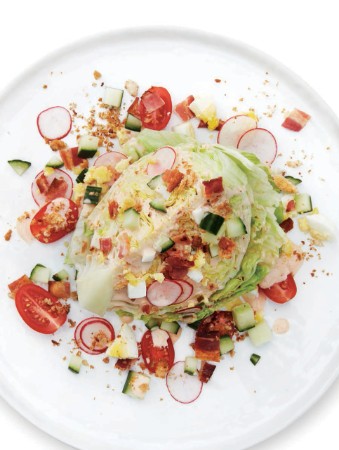 Thousand Island Dressing
Printemps 2019
BY: Jennifer MacKenzie
A few staple ingredients are simply whisked together for a thick, creamy dressing full of flavour and nostalgia. You may want to double the batch to store in a jar and enjoy on other salads. 
¾ cup (150 mL) mayonnaise
3 tbsp (45 mL) ketchup
2 tbsp (30 mL) sweet relish
or minced pickles
2 tbsp (30 mL) fresh lemon juice
1½ tsp (7 mL) Worcestershire sauce
Pinch of cayenne pepper
1 Whisk together mayonnaise, ketchup, relish, lemon juice, Worcestershire sauce and cayenne in a measuring cup or bowl. Set aside while assembling salads or cover and refrigerate for up to 5 days.


SHARE