The Best Croutons
Temps des Fêtes 2005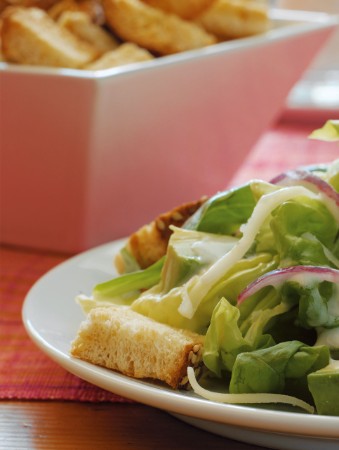 The Best Croutons
Temps des Fêtes 2005
BY: Lucy Waverman
Challah is egg bread and it makes a lighter crouton.
Nine ½-inch thick (1-cm) challah slices, crusts removed
1/3 cup (75 mL) olive oil
1 tbsp (15 mL) chopped garlic
Salt to taste
1. Preheat oven 350ºF (180ºC).

2. Place slices of challah on a baking sheet.

3. Combine oil and garlic in a small bowl.

4. Brush challah slices with oil mixture, cut into ½-inch (1-cm) cubes and season with salt. Bake in the oven turning once for 12 to 14 minutes or until light brown.




SHARE